Open Badges – What they are and how to share them on social networks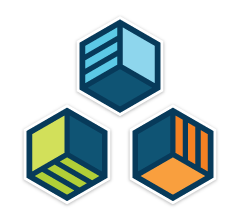 Open Badges – What they are
A digital badge is a visual element that digitally certifies the achievement of competences and skills.
Being issued in digital format, Open Badges can be easily shared on the network, and just as easily it is possible to verify their validity by third parties (including companies interested in hiring qualified personnel).
Open Badges can be awarded for any defined skill, and can be earned following a specific learning process.
An Open Badge is a specialized type of digital badge that contains verifiable metadata about achievement, based on a common data format known as Open Badges specification.
Because Open Badges follow an open standard, their holders can combine Open Badges issued from many different sources together into common collections and, once shared, these badges can be verified by any system compatible with the Open Badge Specification, to ensure they are reliable representations of experiences achieved.
Sharing Open Badges on social media
Badges recipients can share their badges on social media in many different ways.
To learn more about how to share Open Badges, please consult the guide available online.
Printing the Badge as paper Certificate
It is also possible to print the Open Badge on paper by creating an account on the Badgr.com website, and uploading the Open Badge to your Badgepack; once the Open Badge has been uploaded, follow the detailed instructions that you find in the guide for printing the Open Badge Certificate.